Packing an energy punch, these vegan energy balls are perfect to grab on the go!
Bite-size to keep you going without weighing you down, I always have some kind of energy ball in my bag to snack on before class or when I'm out and about.
Recipe
With quinoa and chia seeds, these are high in plant powered protein, with all the right ingredients to give you a boost of energy without making you crash later.
Ingredients
2 tbsp quinoa
3/4 cup dates
1/2 cup goji berries
1/2 cup cashew nuts
1 tbsp flaxseed
2 tbsp chia seeds
Steps
Place the quinoa in a saucepan and put the lid on, cook on a low heat for a couple of minutes, until it starts popping.
Mix the rest of the ingredients in a food processor, until they start to bind together.
Add the quinoa and continue mixing until the mixture has come together.
Roll into bite size balls.
Store in an airtight container, these should last for around a week.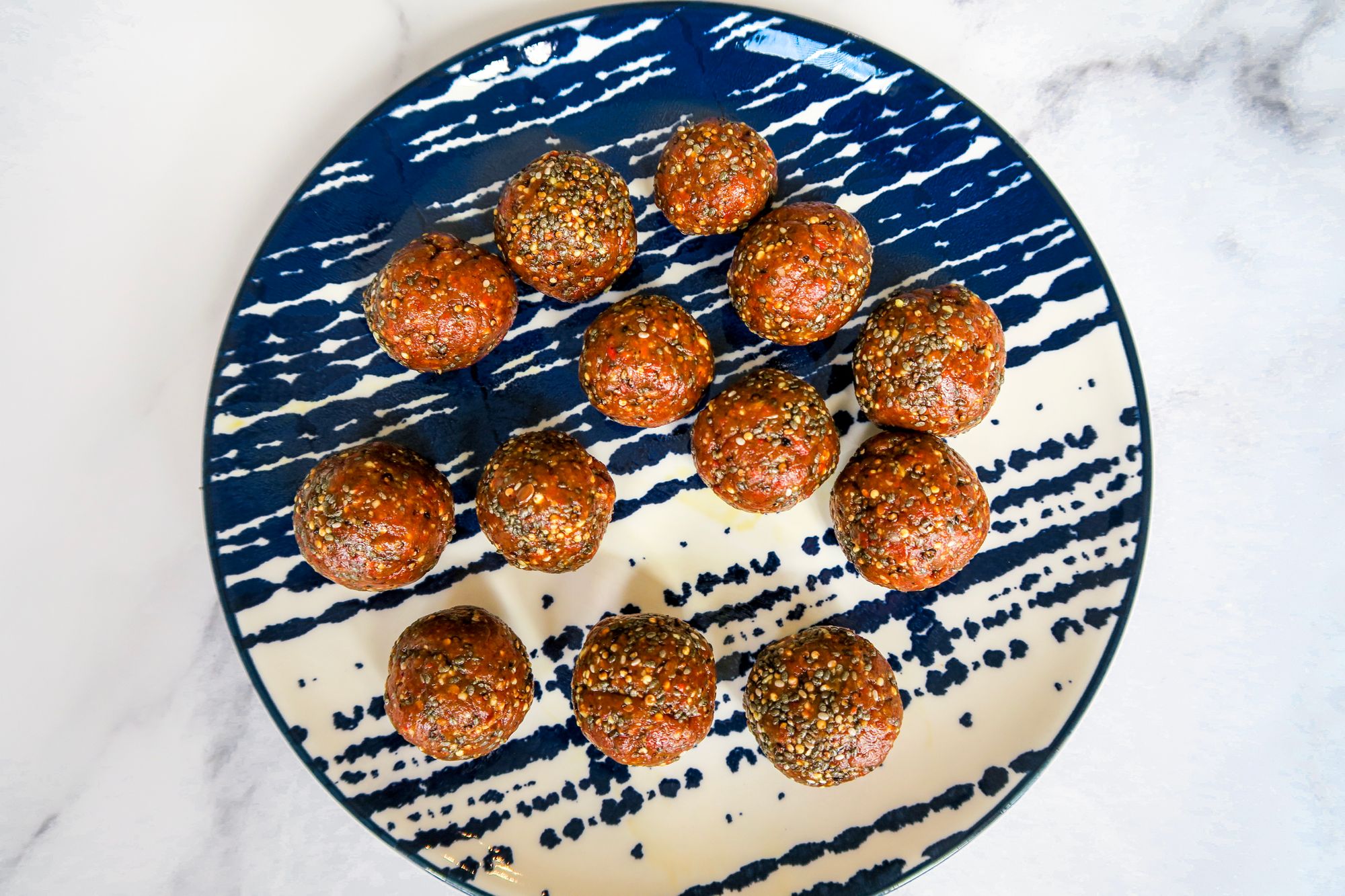 I hope you enjoy making these protein energy balls, be sure to tag me on social media if you make them!
Be unique,
Robyn xx