It's hard to believe that this time one year ago, I was madly editing videos and getting super nervous about launching my academy!  It half feels like it was only yesterday, and half feels like I've been doing it for years!
The Academy was born out of a passion for aerial and teaching. With aerial being such a niche art, so many people who want to learn or progress their skills just don't have the opportunity to attend lessons. The Unique Aerialists Academy is home to members that started as complete beginners, through to members that perform and are instructors.
So Much Bigger
Since launching last year, I have added new videos to the academy every week meaning the number of tutorials on the academy has over doubled! Every category (except Warm Up and Cool Down) has massively increased so there're more tutorials for you no matter what your level. I have added 3 new categories - New To Hoop for complete beginners to take someone through the very first moves they need to learn. Challenges which are great for motivation, giving you something to try if you don't know what to train and you can potentially win prizes! And Doubles Moves, which are so much fun to train with friends or a great resource for if you're teaching doubles. I have added a Shop page to my website which has links to the products (equipment, mat, leggings, dance tights etc) I use and recommend as well as some discount codes! Behind the scenes I have just taken on a new studio space which will make filming so much easier, this means I'll be able to add even more tutorials!
Future Plans
I have so many plans for the future! I will continue to upload new tutorials every week, I have 200 already filmed and many more planned! I want to add more challenges, I already have some written down I just need time to set them up. I'm going to go through each move and film different entries and exits, I have started planning this and it's going to be hundreds of videos so bear with me! I going to add a category of strop moves, on single point and double point. I'm going to put together something for lollipop tutorials though I'm not sure exactly what format it will be in yet. Finally the biggest plan is I will be adding silks! I have been teaching silks for the same amount of time as I have been teaching hoop (5 years) and I love it just as much as hoop! Silks tutorials are by far the most highly requested thing I get asked for so once the new space is set up we are going to start filming!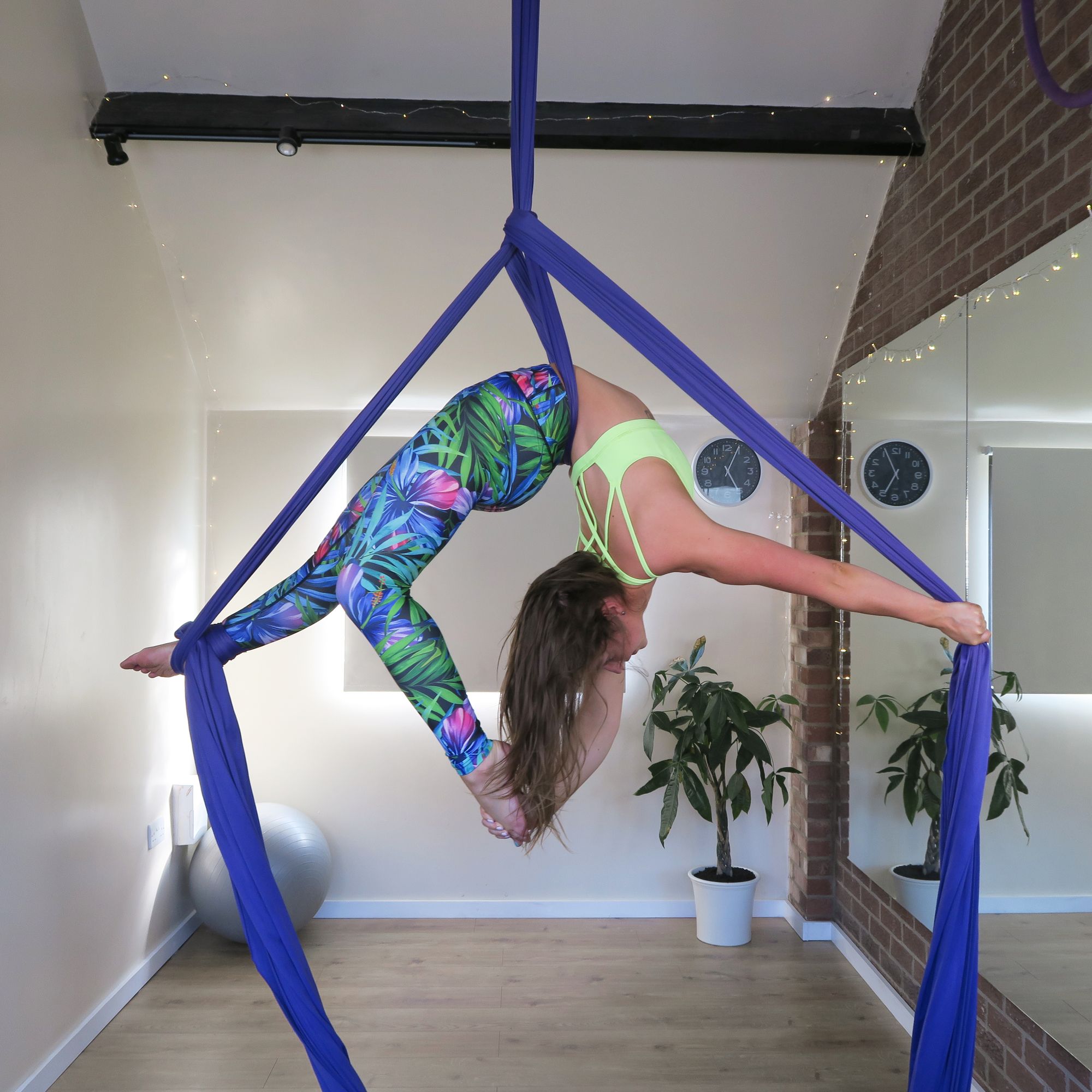 Aerial Family
I also want to add something to make Unique Aerialists more community based, having a safe space to ask questions, show things you're working on or achievements you're proud of is such an amazing and important part of aerial but it can be hard if you train alone or in a small group. And I think of my Unique Aerialists members and followers as my little aerial family, so I'd love to be able to connect with you all and enable you to connect with each other more easily. I'm thinking either a forum on my website or my academy, or a facebook group, what do you think?      
Thank You!!
I want to take this opportunity to thank everyone who is a member of my Academy! You have no idea how amazing it is seeing your progress pictures on social media and hearing about the things you're learning! And also thank you  to anyone who watches my youtube videos, reads my blog posts or simply follows me on instagram, your support in any of these forms all help to make it possible for me to dedicate my time and resources to both creating as much free content as possible, and making my academy the bigger and better!
Be unique,
Robyn xx